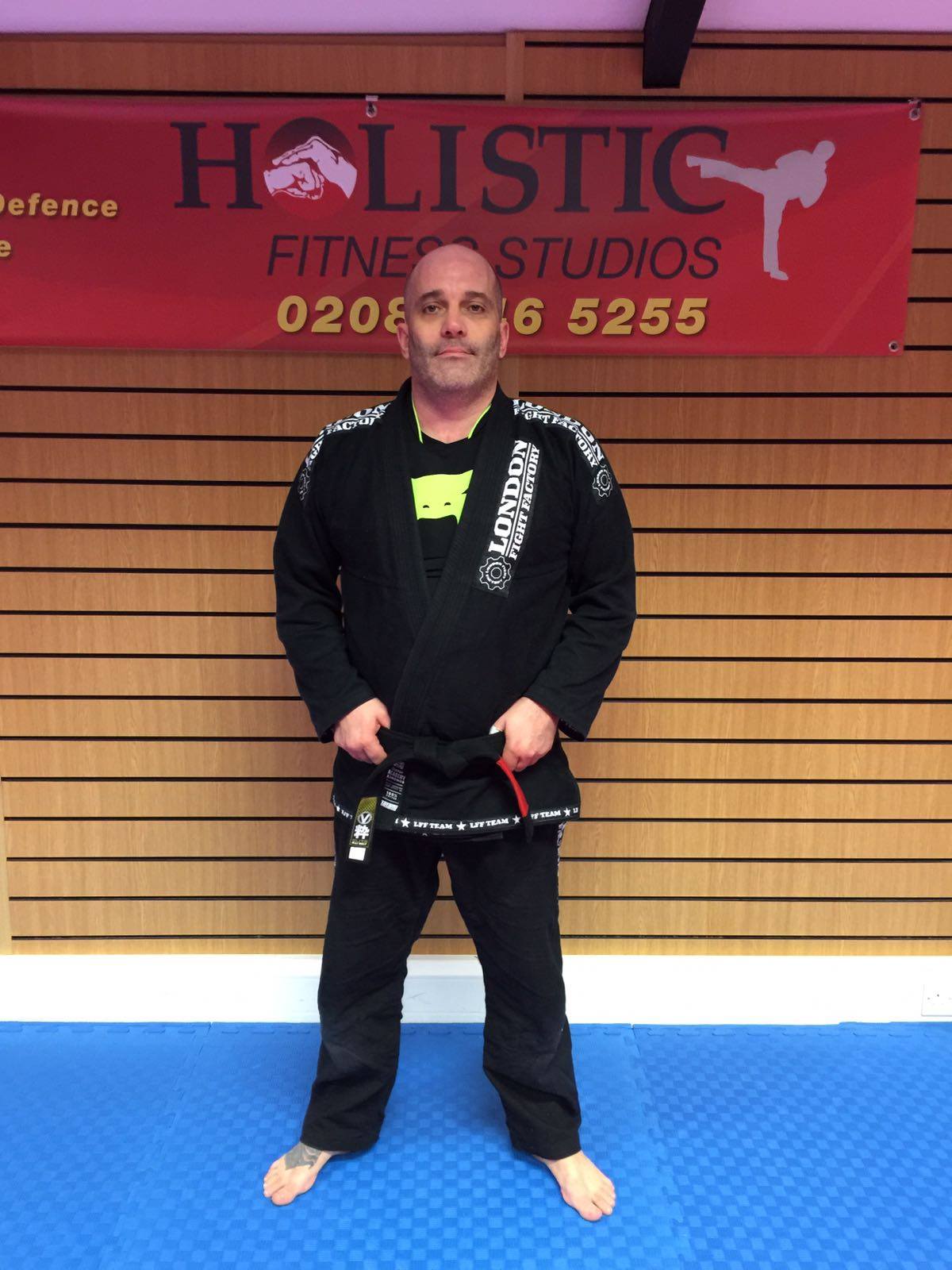 Wimbledon BJJ instructor Carl Fisher is a BJJ black belt and a veteran of many high profile grappling events in the UK and around the world.
He has been involved in martial arts for thirty years and holds black belts in BJJ, Applied Jiu Jitsu Karate and has trained extensively in Judo and Muay Thai.
He has worked in the security sector for over twenty years and brings an elevated level of realism to both the self defence and BJJ classes.
The club is affiliated to the Fight Sports team which is headed by Roberto 'Cyborg' Abreu in Miami and is part of Fight Sports London, operated by Luiz Ribeiro, head coach at London Fight Factory.
For more info and to book a class email wimbledonbjj@yahoo.com