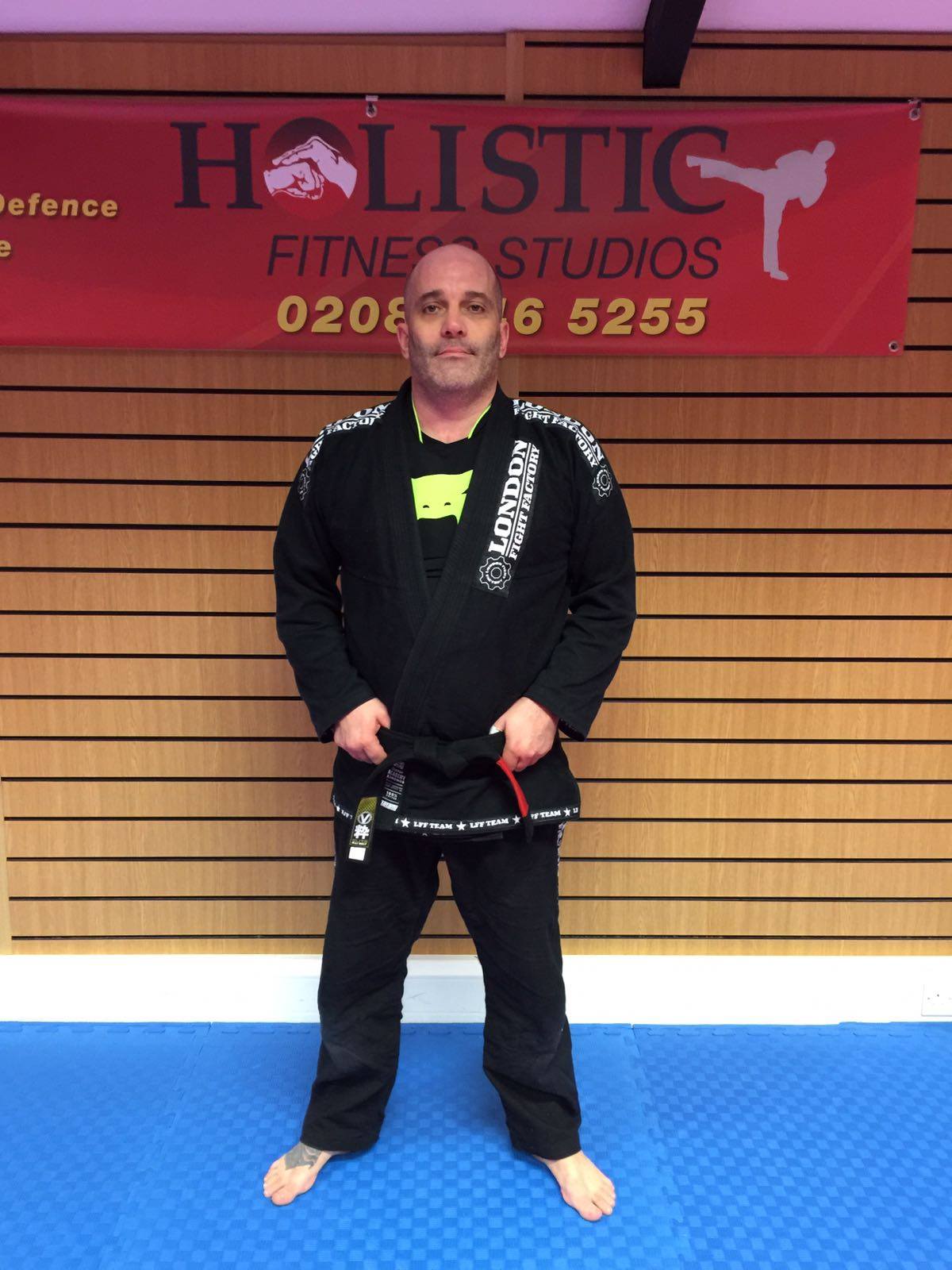 The instructor at Wimbledon BJJ is Carl Fisher, a BJJ black belt and a veteran of many high profile grappling events in the UK and around the world, competing in the first ever BJJ event in Jordan in 2008. The club is affiliated to the Fight Sports team which is headed by Roberto 'Cyborg' Abreu in Miami and is part of Fight Sports London, operated by Luiz Ribeiro, head coach at London Fight Factory.
Carl medalled at the Scandinavian Open in October 2009 and was a regular medallist at the Hereford Open and the UMA events up to 2012. His first match at brown belt was against BJJ Globetrotter Christian Graugart in the first ever brown belt match to be hosted in Scotland in 2011. Carl took bronze at Grab and Pull in Manchester in 2012 and competed in Abu Dhabi in 2013 in the brown and black belt division at the BJJ Asian Cup.
In 2010, Carl trained at the legendary Tiger Camp in Phuket and returned from Brazil in October 2010 after a month long training trip, learning jiu jitsu at the academies in Rio de Janeiro. In 2012, Carl worked in the local schools in Abu Dhabi, teaching Brazilian Jiu Jitsu as part of the school curriculum.
For more info on the club email wimbledonbjj@yahoo.com